All students, staff and parents are encouraged to report all instances of bullying. This can either be done verbally to the Form Tutor, Pastoral Leader or other trusted member of staff or using the online form.
At Downham Market Academy we recognise the impact that bullying can have on the wellbeing of young people and as such, we have robust mechanisms in place to ensure that:
Reporting bullying is simple
Reports of bullying are handled sensitively
Follow up action with the victim and bully is timely, thorough and tailored to the individual circumstance, taking into account the wishes of the victim
A record is kept of all instances of bullying such that patterns can be identified
The impact of any action taken is evaluated during follow up discussions with the victim
Good practise is shared with other colleagues
We are very proud to have been awarded the gold award from the Anti Bullying Alliance as an All Together school.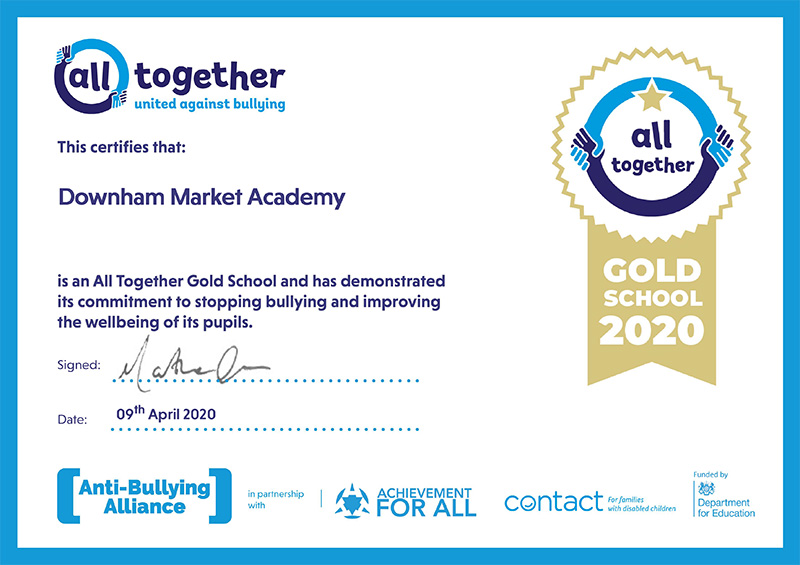 We appreciate that it can be quite daunting to report bullying and to make this easier, we will always work with the victim to make it stop.