"Pupils praise how their teachers take care of them."
"Pupils enjoy learning… they demonstrate a deep understanding of complex ideas."
"Teachers provide pupils with support to help them improve further."
"(DMA) provide(s) an ambitious and broad curriculum."
"The curriculum promotes inclusivity, diversity, and equality."
"Leaders have also instilled a powerful ethos which nurtures and rewards important human values such as compassion, empathy, and resilience. Pupils are kind. They work hard and support others."

Ofsted, April 2022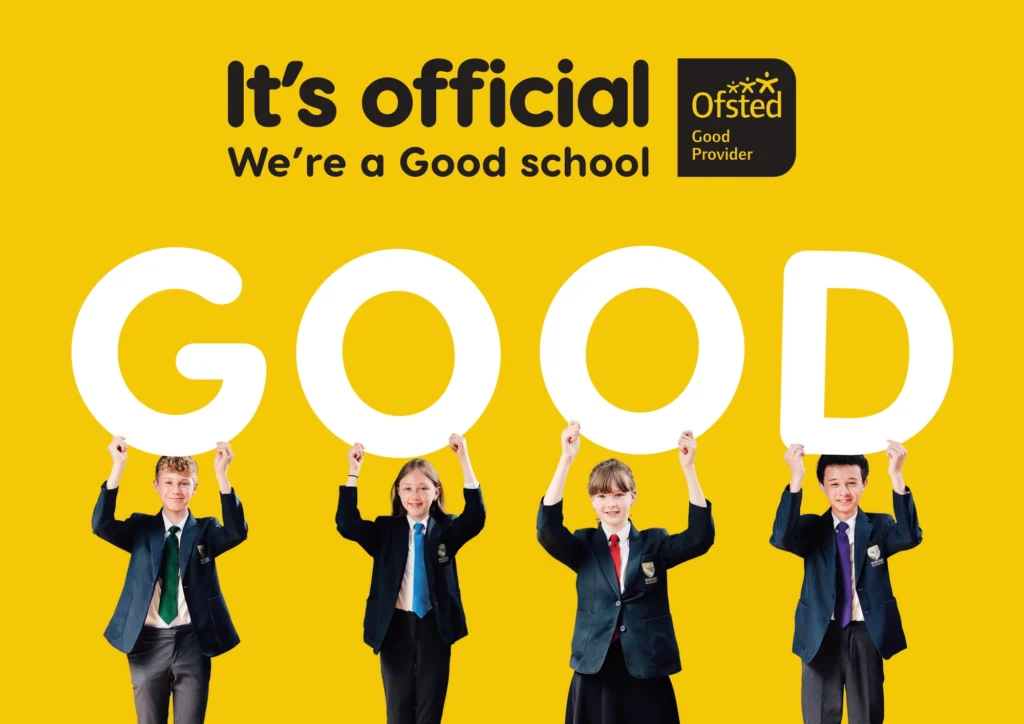 Our vision for life at Downham Market Academy
All members of the school community will love learning and commit to achieving their very best.  They will have an exceptional experience every day. 
Young people will be inspired to positively change the future and shape society by a team of expert staff who themselves are avid learners, who innovate and collaborate, to make learning fun and memorable.  Our community will work together to ensure that all of our young people and staff feel confident to express their personality in an inclusive environment where success is expected and diversity is celebrated. 
The school will offer facilities to our community that inspire learning and provide opportunities to develop new skills.   
Every member of our community will feel a great sense of pride, not only in their own achievements but also in that of others who they support or inspire each day.  Every member of our school will leave at the end of the day feeling fulfilled and energised by the positive impact they have had on their own future and that of others. 
Based on our shared values. The five P's…
We have a passion for ambitious and outstanding learning; we strive to succeed 
We are dynamic explorers with expectations to become experts in all fields of study
We have a strong work ethic to fulfil our dreams and strive for outstanding academic success 
We take great pride in our school uniting as a community with equality, integrity and respect 
We value safety and wellbeing, with a can-do, supportive and friendly community spirit 
Downham Market Academy
Bexwell Road
Downham Market
Norfolk
PE38 9LL
T 01366 389100
E
Staff email
eg Joe Blogs is  
Your first port of call should be either the Personal Tutor for general enquiries or the subject teacher for questions around specific lessons

We also provide a quick and easy form for you to complete on our website if you are unsure of who or how to contact us.  You can find that here
You will receive an email to activate your EduLink One account through either the website or app that can be downloaded to phones and tablets.
This is the platform that will be the "one-stop-shop" for school/home communication so it is important that you do activate your account and regularly check it.  EduLink One will be used to report absence, send messages regarding rewards, allow you up to date access on timetables & attendance and much more.
We also share information on our Facebook page
Items which must be purchased from the Uniform Supplier
We believe that a uniform helps to give young people a sense of identity and belonging to the Downham Market Academy community.  We like all of our students to look smart every day.  Our uniform supplier is "Total Clothing" who offer a hassle-free online service or the option of popping in to their Peterborough showroom.  The online shop can be found here and a brochure and sizing advice can also be downloaded.
Items stocked by our supplier but can be bought elsewhere:
White shirt (long or short-sleeved) with button up collar
Grey trousers or skirt (see policy for restrictions)
Plain black PE shorts
Plain black football socks
Gum shields & shin pads
In addition to this, you must wear:
Plain black shoes (sensible with no visible logos or embellishments)

And we do not allow:
Make up in Year 7 & 8
Brightly painted or false nail extensions
Jewellery other than a single small piercing in each ear and a watch
Large belt buckles
Extreme hair styles and/or colours
We do not follow the standard Norfolk term dates so please do check before booking any holidays.
Start of Academic Year
6th September 2023
Year 7,11 & 12 only
7th September 2023
All students in school
Half Day for all students

5th October 2023
6th October 2023
All students in school
October Half Term
23rd October 2023 to
27th October 2023
30th October 2023
All students in school
Training Day
Closed to students
24th November 2023
27th November 2023
All students in school
Christmas Break
20th December 2023 to
3rd January 2024
4th January 2024
All students in school
February Half Term
19th February 2024 to
23rd February 2024
26th February 2024
All students in school
Easter Break
29th March 2024 to
12th April 2024
15th April 2024
All students in school
Early May Bank Holiday
Closed to students
6th May 2024
7th May 2024
All students in school
May Half Term
incl. Late May Bank Holiday
27th May 2024 to
31st May 2024
3rd June 2024
All students in school
End of Academic Year
19th July 2024
Last day of term for all students *Half Day*

At Downham Market Academy we recognise the impact that bullying can have on the wellbeing of young people and as such, we have robust mechanisms in place to ensure that:
Reporting bullying is simple
Reports of bullying are handled sensitively
Follow up action with the victim and bully is timely, thorough and tailored to the individual circumstance, taking into account the wishes of the victim
A record is kept of all instances of bullying such that patterns can be identified
The impact of any action taken is evaluated during follow up discussions with the victim
Good practise is shared with other colleagues


All students, staff and parents are encouraged to report all instances of bullying.  This can either be done verbally to the Form Tutor, Pastoral Leader or other trusted member of staff and we ask that all bullying is reported using the online form that generates a "Bullying Response File"
We were very proud to be awarded "Silver" school status in the Anti-Bullying Alliance "all together" programme last year
The Academy day begins at 8:50 and finishes at 3:00
We start the day with a 20 minute tutorial session where students complete PSHE activities
There are then three lessons, each being 100 minutes long.  We find that this provides our students with the best opportunity to become immersed in the subject and deepen understanding
Clubs run at the end of the day, most finish at 4pm but some will go on for longer
We operate a two-week timetable so each alternate week will have slightly different subjects in it.
| | |
| --- | --- |
| 8.00 onwards | Students can arrive at the Academy |
| 8.50 | Students must arrive by this time to ensure that personal development time can start promptly at 8:55 |
| 8.55 – 9.15 | Personal Development Time |
| 9.15 – 10.05 | Period 1 |
| 10.05 – 10.55 | Period 2 |
| 10.55 – 11.10 | Break |
| 11.10 – 12.00 | Period 3 |
| 12.00 – 12.50 | Period 4 |
| 12.50 – 1.20 | Lunch |
| 1.20 – 2.10 | Period 5 |
| 2.10 – 3.00 | Period 6 |
| 3.00 – 3.15 | Students leave the site. Buses leave promptly at 3.15 |
| 3.00 – 4.00 | Extra curricular clubs (some run later) |
Take a whistlestop tour of our site and explore the main areas and blocks – all starting from The Big Tree!
Downham Market Academy serves a large, mainly rural community and many of our students live in the surrounding villages and countryside.
We advise all students who live in Downham Market Academy to either walk or cycle to us.  Access is via the gate at the front of the Academy and there will be staff on hand to greet everyone as they arrive.
If you live further afield and are within our catchment area, Norfolk County Council should provide free transport for your child.  This is usually on one of the many buses and coaches that arrive and depart each day.  There is a dedicated bus park, supervised by staff in the morning and afternoon, where students are dropped off or collected.  You can apply for free school transport on the NCC transport page. If you have any queries regarding home to school transport, please contact Norfolk County Council on 0344 8008020
To avoid congestion in and around the Academy site at the start and end of the day, we ask that parents do not drive their children in/home.  There is very limited parking on the Academy site and this is reserved for parents dropping off or collecting children who are disabled or injured.  If car transport is unavoidable, please use the large laybys adjacent and opposite the Academy to drop off or collect your child.
Please do not drive into the Academy car park as we need to keep our students safe!
It is important that all students are fully equipped for all their lessons each day.  This ensures a smooth and purposeful start to each lesson where learning can start straight away.  The Academy will provide exercise books for all lessons and it is vital that students bring these to each lesson.
We ask that students bring a pencil case containing:
Pens
Pencils
Ruler
Eraser
Sharpener
Glue stick
Coloured pencils
Highlighters
Maths equipment (protractor, compass, set square)
Scientific calculator (we recommend the "Aurora AX595")


It is also important that students bring a reading book to the Academy every day
We do not allow the use of mobile phones, bluetooth airpods, personal tablets or other portable devices at any time during the Academy day
iPads to enhance learning
We have made a significant investment in a new Wi-Fi network at the Academy to support all students having an iPad to use in lessons and take home with them.

iPads support and enhance learning both in school and at home and have become a powerful tool that improves independent learning and provides a wealth of opportunities for teachers to engage students in lessons.
We ask for regular contributions from parents/carers for the iPad that allows this already successful scheme to be sustainable for years to come.

Detailed information will follow in September but you can read more about the scheme on our website.
Every day our catering team prepares a variety fresh, home-cooked options that include a hot meals or grab and go snacks, a salad buffet and pre-filled sandwiches and rolls as well as sweet treats.  Our food is tasty and nutritious!
Food is served from the canteen before school, at break time and at lunchtime.  We use a cashless-catering system so parents will have access, via ParentMail, to provide money for their children to buy food and drink.  We do this using student thumbprints.
A sensible amount to budget for each day is around £3.20.  This is enough for a student to buy a main meal, dessert and drink at lunchtime.  If your child wishes to buy a snack at break time in addition to this, they will need a higher daily budget.
If your child is entitled to Free School Meals, their account will be automatically topped up to allow purchase of a main meal, dessert and drink at lunchtime.  If you think your child may be entitled to Free School Meals, the criteria and application details are available on the Norfolk County Council website.
We have created large, comfortable indoor and outdoor seating areas for students to eat and socialise in.  This ensures there is ample room for students to sit in the dining areas and enjoy their lunch.  We operate a one-way system through the canteen to ensure safe and fair queuing for the different serving areas.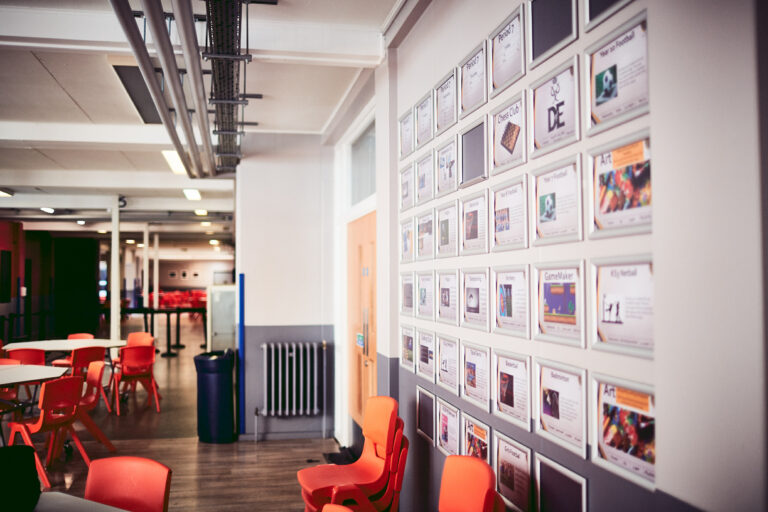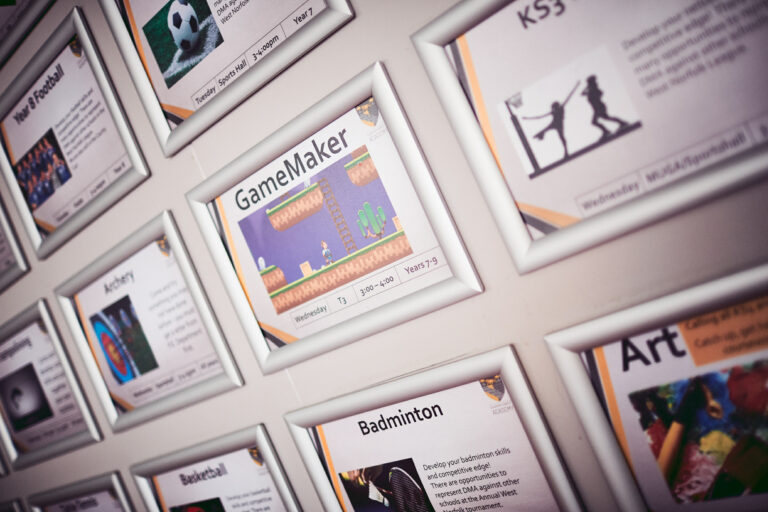 At any one time, there are around fifty clubs and subject support sessions that students can attend.  These are all advertised on our "Club Wall" in the canteen area as well as the DMA website and on EduLink.  To ensure that staff expect your child, you will be invited to book them into clubs using EduLink in September.
We hope that every student will join one club or take part in one extra curricular activity that is organised throughout the academic year.
If transport is an issues we provide a late bus, please check our website for the routes.
Key Stage Three (Year 7/8/9) is designed to enable every student, regardless of starting point, to arrive at Key Stage Four (Year 10/11) having had a broad and balanced curriculum to provide a solid foundation for lifelong learning.  We want to make sure parents and carers know what their child is learning or what is coming up so you can support at home – curriculum overviews are available for every subject on our website as well as lists of key words needed for each topic.
We are very proud of our curriculum.  It is knowledge-rich and helps our students to understand lots of complex ideas and concepts that will inspire further interest in the subject.
Most students follow a curriculum of: English; Maths; Science; Computer Science; Geography; History; French, Spanish or Latin; Religious Education & Ethics; Art; Drama; Music; Physical Education and Technology.
As well as lots of exciting content, our curriculum teaches our students how to learn effectively which is so crucial in developing independent learning skills needed for academic success at key stage 4 and beyond.
Our curriculum is not confined to the classroom – many lessons will involve students using different spaces, both indoors and outside, around the school site to enrich the learning experience.  There will also be trips and visits organised throughout the year.
Educational research continues to highlight the benefit of homework for students, not just on academic progress in subject areas but also on personal skills such as independent working; communication and resilience.
We will set homework from the first week with very clear and realistic deadlines allocated via EduLink.
Many students stay at the end of the Academy day to use our library, computers or Homework Support Club to complete tasks before they go home.
If there are any problems completing the homework, please get in touch with the subject teacher by email.
More information on homework will be given in September.
All students will complete assessments at prescribed times throughout the year and these will inform teachers of the progress being made and any areas for further development.
All assessments are completed in purple "Feedback Books" that remain in classrooms at the Academy.
This is the only work that is "marked" and so feedback to students will be detailed and thorough.  Students will be given time to respond to the teacher feedback by way of extension tasks, corrections or consolidation.
We will update you once a term on your child's progress.  As part of the Progress Updates you will receive a breakdown of the skills studied in each subject (known as 'Assessment Foci'). Each Assessment Foci will be given a grade; a description of what that means your child has achieved in their assessments and what they need to do to improve.
 In addition, your child will receive three summary grades for each subject:
Expected GCSE grade: the grade that we expect your child to achieve at the end of Year 11 based on their recent assessments. We assume that your child will make the standard level of progress of a typical student at Downham Market Academy.
Potential Grade: the grade that your child should be aiming to achieve at the end of Year 11. This is calculated using information from the CAT tests, the SATs and the Fischer Family Trust. This is an aspirational grade and will challenge your child to produce their best work at all times.
Attitude to Learning: a brief description of your child's attitude to learning in the subject.
Having good attendance is absolutely crucial to a young person achieving their potential in school.  We consider good attendance to be a minimum 96% which equates to no more than 8 days off across the whole academic year.
| | | |
| --- | --- | --- |
| Attendance percentage | Days of school missed | Attendance rating |
| 98% and above | 4 days or less | Outstanding |
| 96% and above | 8 days or less | Good |
| 94% and above | 12 days or less | Requires improvement |
| Below 94% | More than 12 days | Inadequate |
The table above shows just how much learning time is lost as the percentage attendance falls.  The chart shows the clear link between attendance and academic achievement – attending at least 96% of the time significantly improves the chances of attaining higher GCSE grades.
If your child is absent due to illness, medical or other appointments, it is important that you inform us by contacting the Attendance Officer through the EduLink app with the reason for the absence, on each day that the student is absent, by 8.35am. If we do not receive this information, we will contact you for the reason.  You can also speak to our Attendance Officer using the dedicated line: 01366 389175.  
In addition, please ensure that the Attendance Officer has been notified, in writing, in advance of any appointments that necessitate your child having to leave the Academy during the day.  If we do not receive this written confirmation we may not be able to let the student leave school.  For medical appointments, please provide a copy of the appointment card so that the absence is coded correctly.  Again, this can be done through your EduLink account.
Wellbeing and Pastoral Care
At Downham Market Academy, we aim to support young people to develop emotionally as well as academically and we do this via our pastoral care system.
All students have a Personal Tutor that they will see every morning at the start of the day and this Personal Tutor should be the first point of contact for both students and parents if there are any problems or concerns.  Students will be encouraged to compete in various activities throughout the year and represent their House.
Personal Development groups contain a mixture of Year 7, 8, 9, 10 and 11 students.  This "vertical" system has huge benefits that have been carefully researched by staff.
Under the Education Act 2002 (section 175), the Academy must make arrangements to safeguard and promote the welfare of children.
At Downham Market Academy, we will establish and maintain an ethos where students feel secure, are encouraged to talk, are listened to and are safe.
The law (Children Act 1989) requires all school staff to pass on information which gives rise to concern about a child's welfare, including risk from neglect, physical, emotional or sexual abuse. We will seek, in general, to discuss any concerns with the parent/carer, and where appropriate seek their consent to a referral to Social Care. This will only be done where such discussion will not place the child at increased risk of significant harm.
The Academy will collaborate with colleagues from the Norfolk Safeguarding Children Board when we have reasonable cause to suspect a child may be suffering or likely to suffer significant harm. Occasionally, concerns are passed on which are later shown to be unfounded. Parents/carers will appreciate that the designated person for child protection was carrying out their responsibilities in accordance with the law and acting in the best interest of all children.
All staff at the Academy understand their responsibility for safeguarding our students and we conduct training at least half-termly.  We have a team of Designated Safeguarding Leads who are all trained to a higher level to support students and their families.
We are very fortunate to be supported by PC David Funnell as part of the Safer Schools Partnership.  PC Funnell works with us all week and works to ensure the safety and wellbeing of our students whilst at the Academy and out in the community.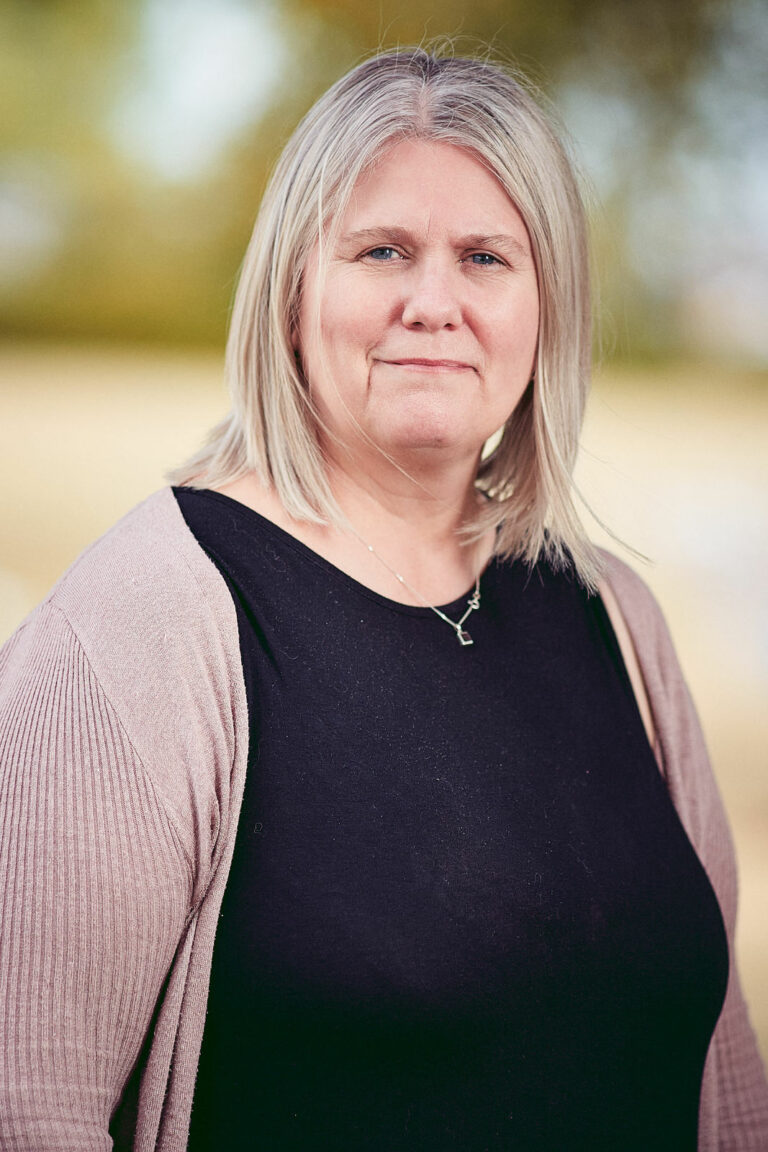 Sue Campbell
Director of Student Welfare
Lead Designated Safeguarding Lead (DSL)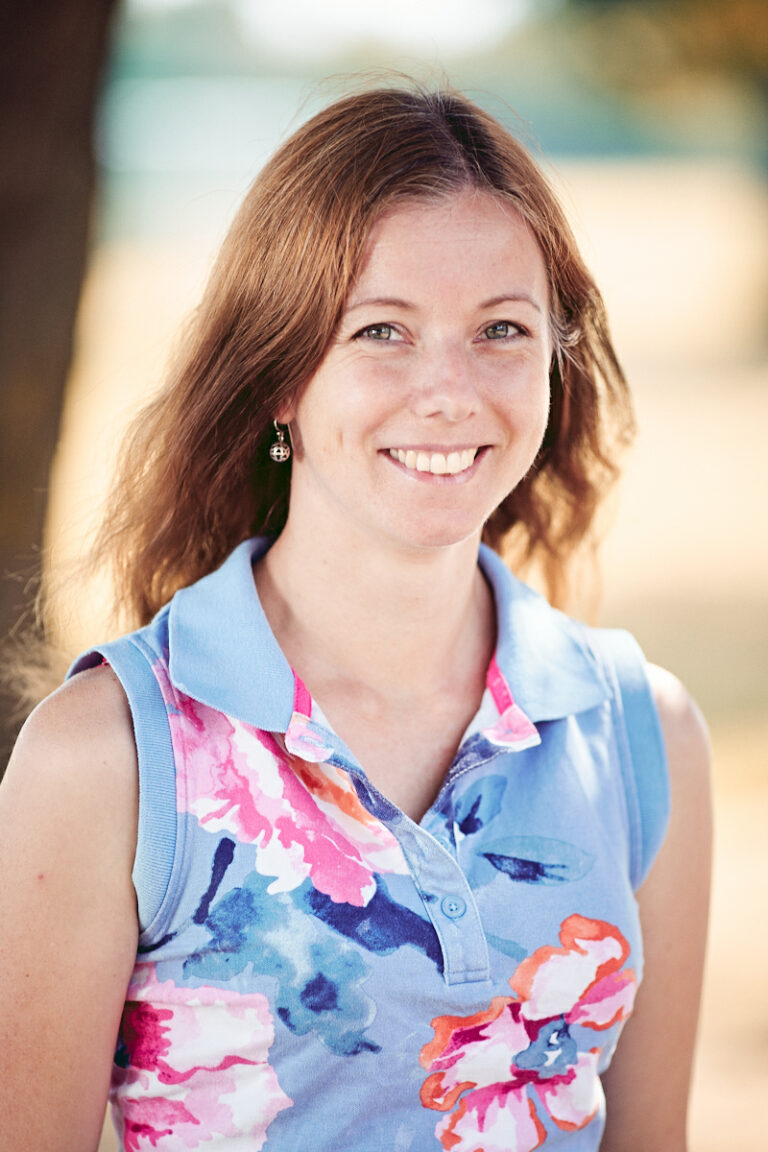 Natalie Paine
Deputy Headteacher
Deputy Lead DSL
Responsibility for Looked After Children (LAC)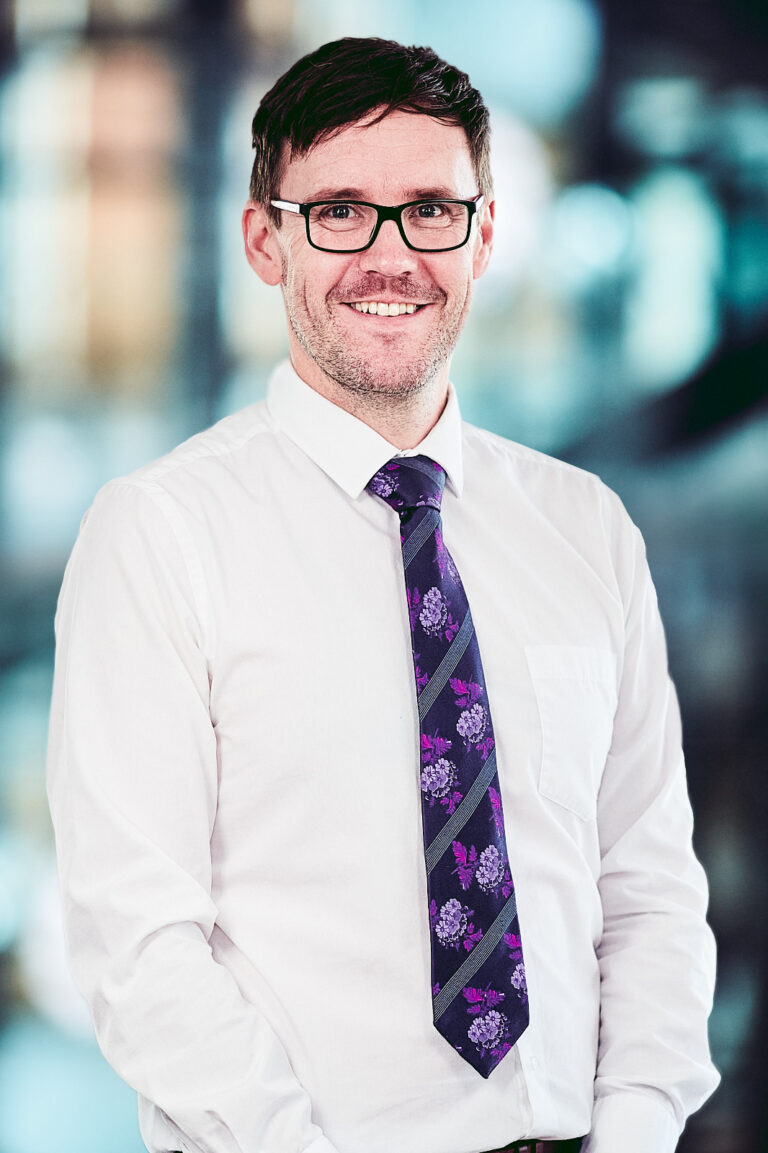 Mark Eastwood
Headteacher
DSL
Responsibility for Safer Recruitment and Single Central Record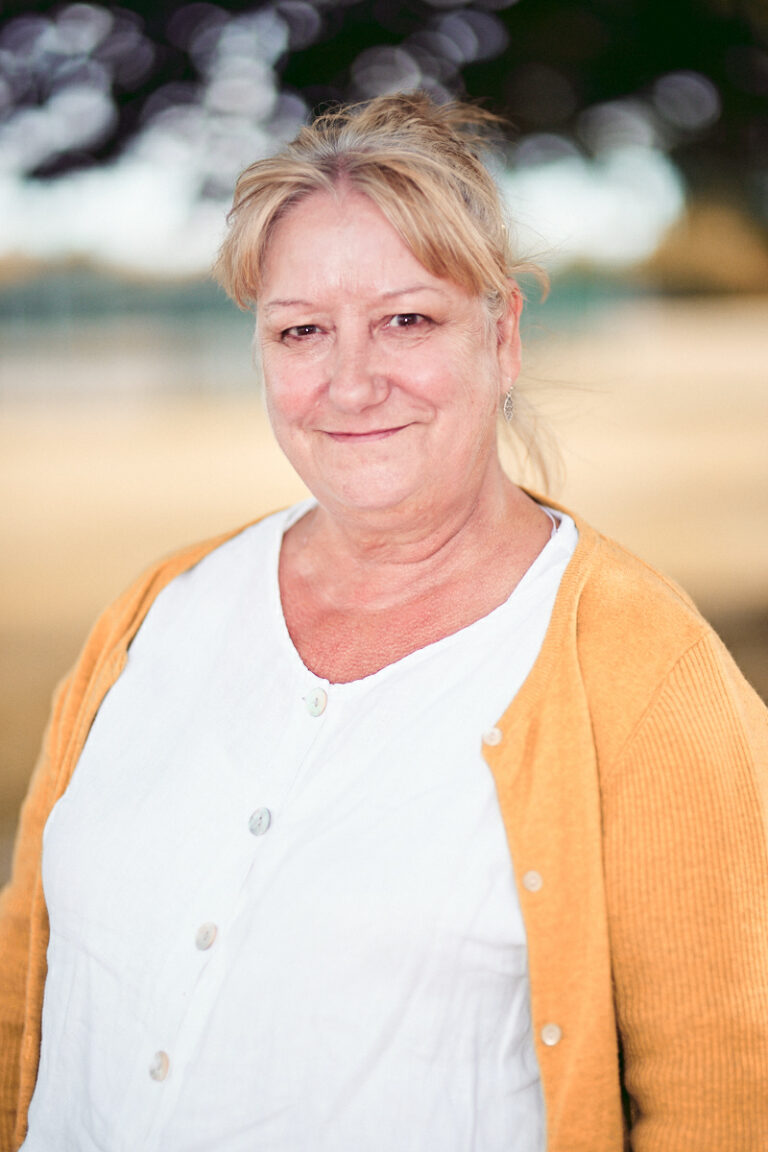 Sue Hudson
Designated Safeguarding Lead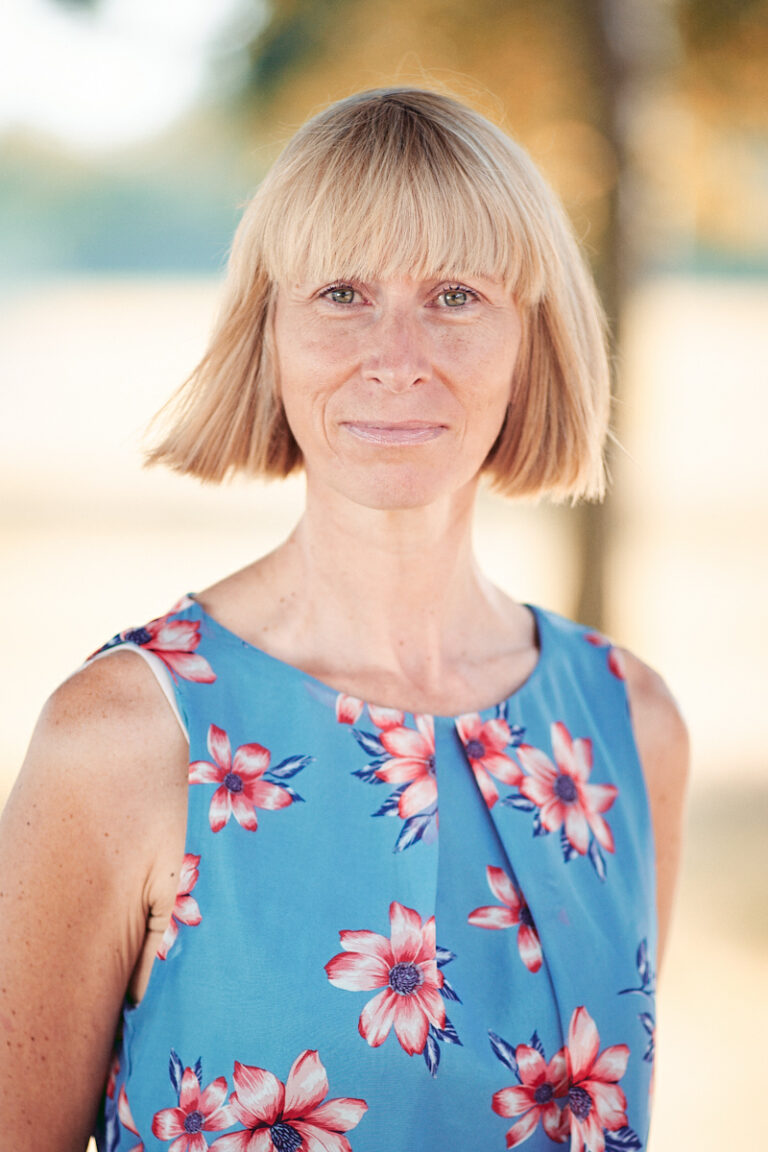 Bev Ireland
Designated Safeguarding Lead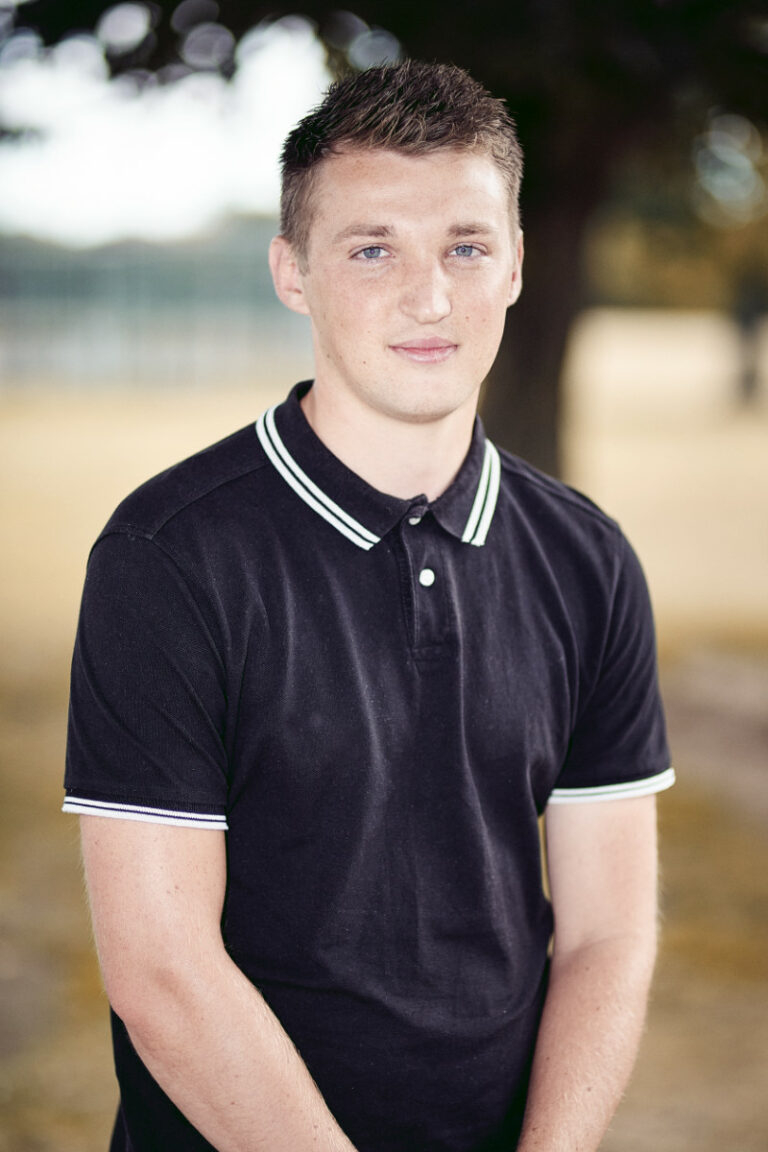 Lewis Swatman
Designated Safeguarding Lead
Kirsty Ward
Designated Safeguarding Lead
All staff at the Academy understand their responsibility for safeguarding our students and we conduct training at least half-termly.  We have a team of Designated Safeguarding Leads who are all trained to a higher level to support students and their families.
Special Educational Needs
The SEND Department at DMA is made up of the SENDCo, Assistant SENDCo and a dedicated team of Progress Support Workers. 
Our provision for learners with additional needs and disabilities is wide ranging and we believe that the child should be at the centre of all decisions made. We work hard to ensure that provision is individualised and fulfils the purpose of enabling learners to overcome challenges they may experience both in the classroom and in other school situations.
The Inclusion Room is a safe space in the Academy where students can come to join breakfast, break, lunch and afterschool Homework Club. We encourage students to play board games and support social interactions during these times. In addition, the Inclusion room is used for intervention sessions by students who require a little more support with specific skills such as reading, handwriting, numeracy – the list is endless and sessions are tailored to the needs of the students.
For learners with specific needs we work with outside agencies to ensure in school support is proactive and fit for purpose – these agencies include the Virtual School for Sensory Support, Occupational Therapy, Physiotherapy, Educational Psychology and Access Through Technology.
As part of our transition process for learners with SEND we ask primary schools to complete a one page profile describing the needs of each child and strategies used to support them. We also meet with each primary school SENDCo to discuss individual needs and ensure a smooth handover of information. This helps us in planning provision for September. When students join our school roll on 1st September their data and files transfer to us which provides further information and any reports the primary school may hold.
If you have any concerns regarding your child please do not hesitate to get in touch to discuss any support needs, email or
We have a number of lockers that are available for parents to rent from our supplier "Prefect Equipment"
These are located on the playgrounds and are totally weather-proof.  Students can leave heavy items such as PE kits in these rather than carry them round all day.
Further details will be sent to parents in the new term.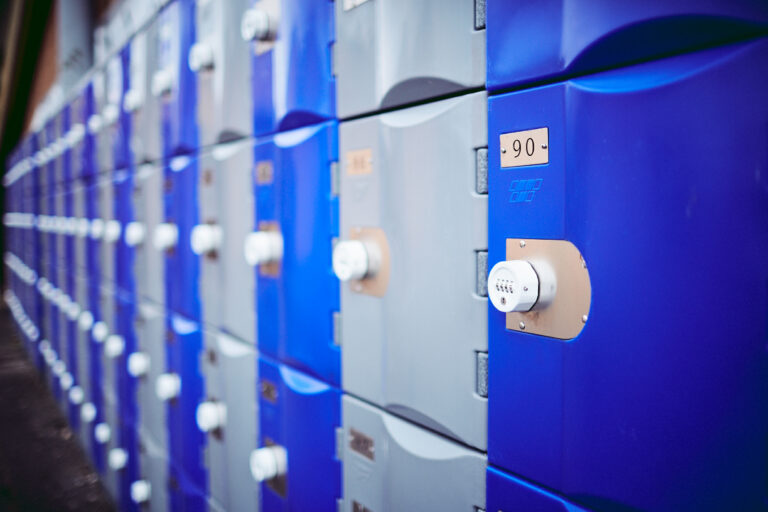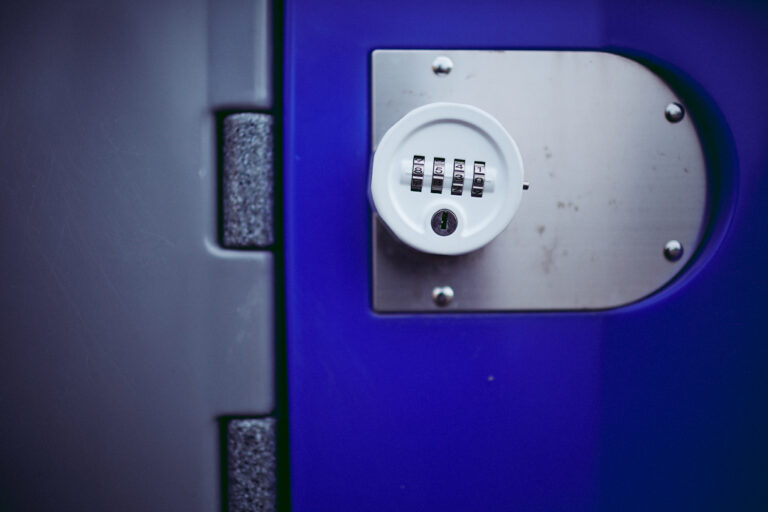 In the very rare event that the Academy is closed in an emergency, for example very poor weather or no water, there are three main scenarios:
Emergency closure planned at least one day in advance
We will use EduLink One to explain why we need to close and when we intend to re-open.  We will also place a message on our website and Facebook page.
Emergency closure early in the morning and before the start of school
We may not know, until the early morning of the day of closure, that it is necessary to close the Academy (for example, due to very adverse weather over night. The vast majority of teachers at Downham Market Academy live in outlying areas of the town and beyond, and many could have difficulty travelling in those circumstances). In this event, we will:
place a closure message prominently on the homepage of our website and publicise through Facebook
send an alert through EduLink One with details of the closure


Emergency closure during the school day
We will notify parents by EduLink One, the website and Facebook.  We will send home all those students for whom contact can be established with parents (or other nominated emergency contact person).  Students who have mobile telephones will be authorised to use them by their teacher, in this circumstance.  Where contact cannot be established, we will keep the students at school until the normal end of the day.  We will use the Academy website and Facebook page to provide further information.